Our best-seller is an elegant way to hold your joints, blunts and pre-rolls. Our joint holder protects your manicure from burns and yellowing. No smelly fingers! Elevate your smoking style with the Flower Stampede Ring Roach Clip. Complete with charming gift-ready storage box. Now available in rose gold, yellow gold and silver. Aunt Zelda would approve! 
Get a joint holder in another colour or buy one for your BFF & save $5.00! Shop the Ring Roach Clip BOGO
Features include:

Adorable tiny hands in rose gold, yellow gold

 

or

 

silver

 

tone
Adjustable diameter holds all joints


Protect your manicure from burns and yellowing

Avoid smelly fingers

Free up your hands for smoke sesh selfies
Ensures you get every last puff
Comes with charming storage box
Stoner Essentials
Keep 'Em Elevated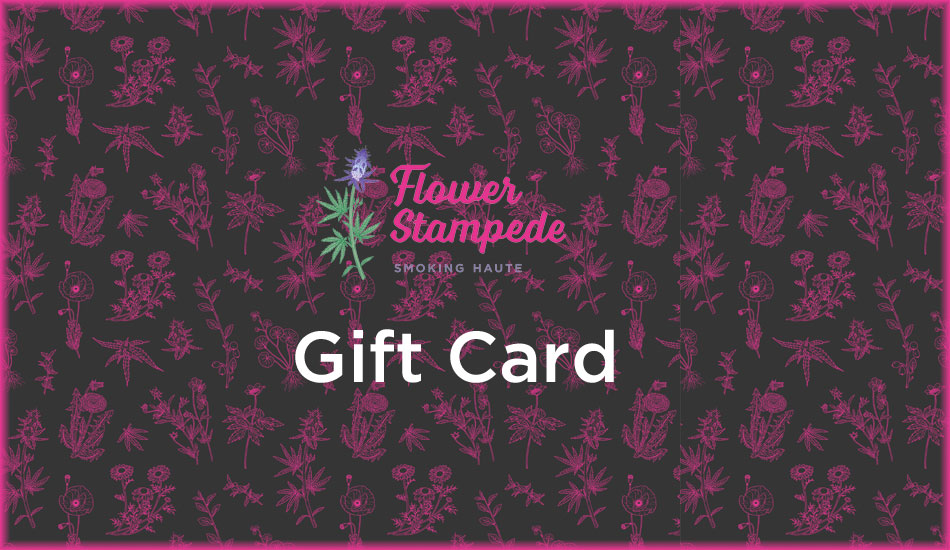 They will 💚 a Gift Card
Give a Flower Stampede Gift Card to someone who will 💚 Smoking Haute cannabis accessories & apparel. Available in $10.00, $25.00 and $50.00 denominations.
Perfect for last-minute shoppers too!
SHOP NOW